Australian Book Review, December 2017
The literary world too often disdains comedy writing as unserious. It rarely features in our grander prizes, and is usually relegated to literature's cheap seats. This is, of course, silly. Great comedy can make as many grave points about humanity as realist fiction. You just get to laugh along the way.
Two crackling literary memoirs by comedians show this seriousness of purpose. Robert Webb is best known for co-starring in the Mitchell and Webb sketch shows and the sitcom Peep Show. Given that pedigree, he could have written a memoir about professional glory and pissed-up bants with David Mitchell. But How Not To Be a Boy is more courageous, offering a Bildungsroman that examines the effect of his mother's death on his early life, and the culture of toxic masculinity that muffled his grief and stifled his emotional growth (basically, everything you'd get in po-faced literary fiction – plus jokes).
Webb, raised in a working-class, Northern English household, was exposed to corrosive masculinity from childhood; his father's rages terrorised the family. Webb recalls being hauled from his chair and thrashed with his own shorts without explanation.
As he grew up, Webb didn't fit in. He was bad at everything expected of a 'normal boy' – science, maths, sport: 'I welcome the sight of the ball arching towards me in the same way that a quadriplegic nudist covered in jam welcomes the sight of a hornet.' Delighting in reading and comedy, he preferred 'pretending' in his room, but was conditioned to feel guilty about it: 'Pretending is not Normal. Normal boys have real fights, not pretend fights.' Similarly, his ambition to be a 'funny actor' was kept secret. In his macho, 'twat-packed' village, the comedians he admired – 'formally pan-affectionate, middle-class Oxbridge luvvies' – were a foreign species. Webb's plan to join them – by getting into Cambridge and joining Footlights – seemed outlandish.
In part, that unlikely ambition was rooted in fame: 'Dads don't hit famous children, right? … Imagine doing something so wildly beyond the reach of the other boys. What would I care for their … football and swimming and maths and fighting?' But this dream was shaken by his mother's death just before his exams. Webb returned to school the day of her funeral and, unable to talk about his grief, became insistent on memorialising her through success. When he didn't get the marks for Cambridge, he moved back in with his feared father to re-sit his exams, 'royally bollocksed' those, then returned to school for another year, a 'nineteen-year-old man in a school blazer'. While 'hell-bent on Cambridge', he was unable to work. Ironically, his father diagnosed the problem: 'Y'mum just died, mate … bless your old heart.' When Webb gloomily replied that his headmaster says it's now 'curtains for Cambridge', his dad 'looks up. "Cunt! What does he know?"'
Not much, it transpires – Webb got in the next year.
As he matured, Webb found empathy for his father. He develops the character in his memoir from a childhood ogre to a man reduced to a 'walking powder keg of repressed grief' by the death of Webb's brother, aged six, and conditioned to express those feelings toxically: 'Be a man. Man up. Act like a man. Get a grip … BE A MAN. MAN UP.' Then alcohol. Then anger.
At Cambridge, Webb unwittingly emulated this response to grief. His unsparing discussion of his appalling undergraduate behaviour is acidly funny as he sweeps through Footlights in a long coat, screaming 'It's not ENOUGH' at the applause. This 'minty' behaviour gets worse when he becomes a husband and father. Webb smokes and drinks outside, separated from his family by a window-pane and his own mismanaged grief. Ultimately, he realises that he has been not the sensitive hero but the unwitting villain of his own story.
Webb's memoir is redemptive: beneath the swaggering, boozy actor is the boy terrified of a thrashing, the teen coping as best he can after his mum dies. His willingness to investigate and reveal unflattering truths as a sustained critique of toxic masculinity is impressive. Rather unsportingly, considering he's famous for everything else, Webb proves himself a top-notch literary writer.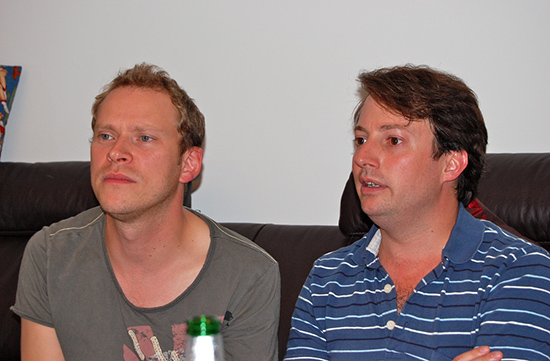 Similarly accomplished is Adam Kay's This Is Going To Hurt, the darkly hilarious diaries of his years as a junior doctor. As a newly qualified medic, Kay had no preparation for the chaos. Night shifts 'made Dante look like Disney … you're up on the wards, sailing the ship alone. A ship that's enormous, and on fire, and that no one has really taught you how to sail.' His hours were harrowing and his patients often showered him in gore, something he describes with doctorly relish. His first experience of death was horrifying: a patient 'hosing enormous quantities of blood out of his mouth' that 'jetted everywhere: on me … on the walls, curtains, ceiling'. After reading his gory description of a de-gloved penis, I needed a lie-down.
Medicine contains rich potential for gallows humour, and Kay deploys it masterfully. While delivering a baby, the 'midwife tells mum to stop pushing and start panting, so she can guide baby's head out slowly and hopefully avoid too much of a tear. As the head advances, dad screams, "Oh my God – where's it's face?!" Mum understandably also screams, her baby's head shoots out uncontrolled and her perineum explodes. I explain that babies are generally born facing downwards.' In another pre-operative consultation, 'I finish consenting a couple for caesarean section. "Any questions at all?" I ask the room. "Yes," chips in their six-year-old. "Do you think Jesus was black?"'
Kay's comedy is brilliant and hard-fired, made more savage by the terrifying stakes behind it. There is a sense that hysterical laughter is the only thing between him and screaming darkness. Woven through the jokes are the punishing consequences of his work: constant exhaustion, HIV needle-sticks, no home or social life, which ultimately costs him his boyfriend and his best friend. Kay watches other doctors crack: when a colleague attempts suicide, the hospital shrugs – the 'only surprise is it doesn't happen more often'. Kay breaks when a baby dies and he nearly loses the mother during an emergency operation: 'I came back to work the next day … a different doctor … I went six months without laughing.' He needed counselling, but 'there's a mutual code of silence that keeps help from those who need it most'. He quit medicine soon after.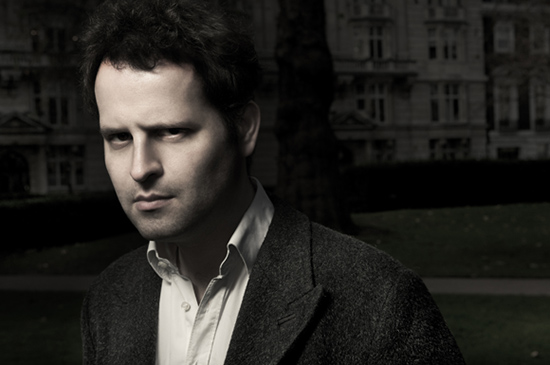 Like Webb with masculinity, Kay uses his experience of burn-out to reveal how a generation of intensely devoted doctors are being ruined by appalling work conditions, their passion 'bullied out of them by politicians'. His memoir is both a love letter to the NHS and a cri de coeur that seeks to show regulators and patients that 'Your time in hospital may well hurt [your doctor] a lot more than it hurts you.'
Comedians' memoirs can be patchy; some owe more to mumbled dictation under the horsewhip of an agent than to literary skill. Others – Stephen Fry's Moab is My Washpot (1997), Clive James's Unreliable Memoirs (1980), Tina Fey's Bossypants (2011) – are shining works of lasting value. Webb's and Kay's stand amongst them.